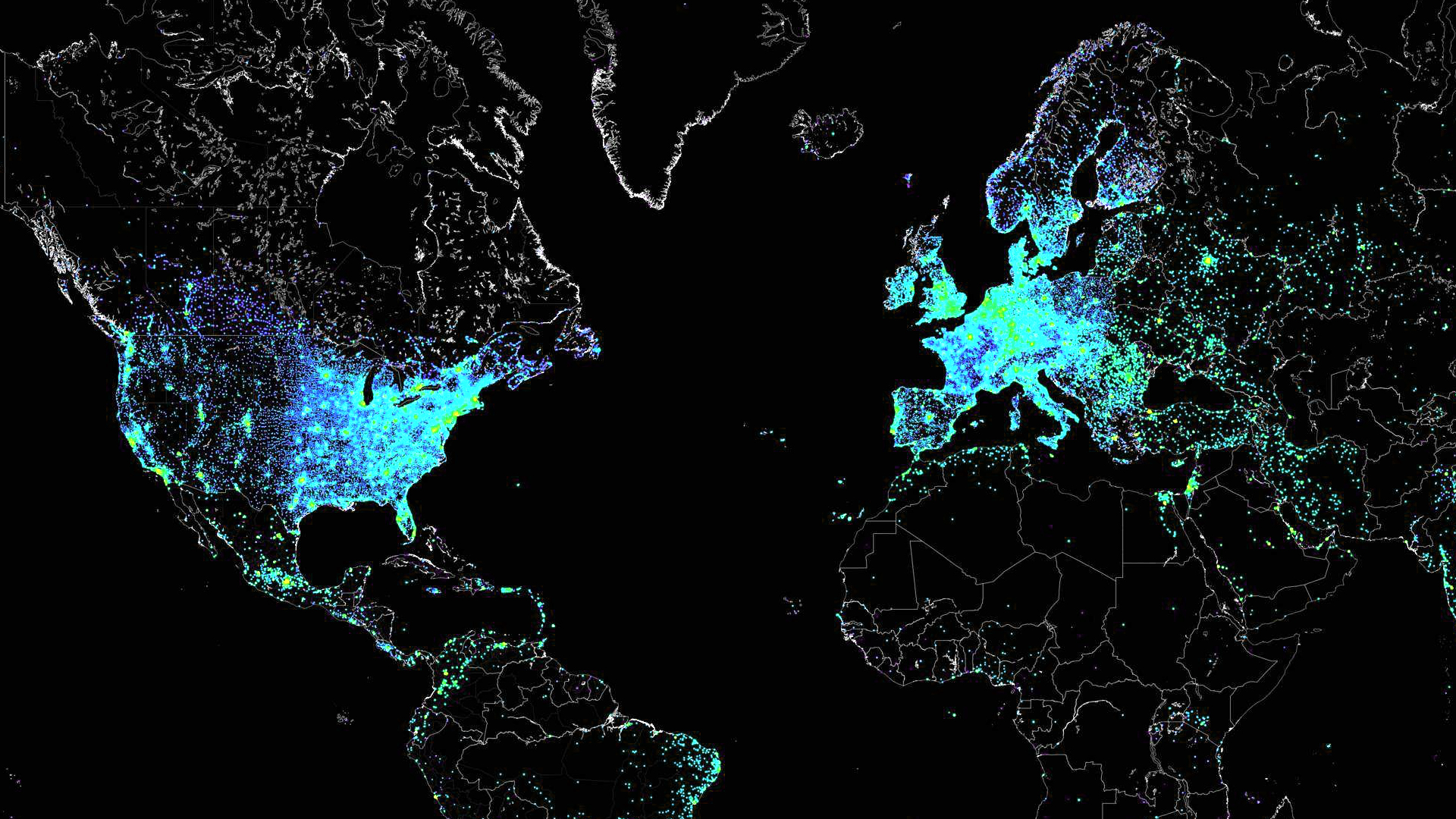 A few weeks ago I wrote an article around personalization through technology, and discussed the benefits that very basic connections can bring to the world of personalized experiences. Personalization is the buzzword to watch for the next few years, as every major company has at least one initiative designed to take their existing services and make them more personal… and with good reason. Every week there is more and more evidence to suggest that personalized features –services that are tailored and customized to the user– are the number one way to ensure product stickiness and increased revenue per user. The data is overwhelming:
To put that last one in perspective, in 2014, Amazon's net revenue was 88.99 billion U.S. dollars, up from 74.45 billion US dollars in 2013. That means that using the 35% figure, 31 billion dollars was generated by Amazon's personalized recommendation engine.
Personalization in technology is not only about profits, it's about creating richer, more exact experiences for users. The hope is that this increases brand loyalty and ultimately helps to create a stickiness that is valued higher than a higher resolution camera or marginally thinner profile. Personalization starts with smarter data, which is leveraged throughout the technology in many ways. Certainly for the end customer the technology or service becomes smarter and more precise, but in the background the profile of the user is becoming increasingly intelligent which in turn is used to generate smarter, more profitable advertising. Personalized technology matters because it fulfills a complete ecosystem that in the end feeds itself.
Perhaps the more interesting topic is not if personalization is happening in technology, but rather how it's happening. Right now two of the titans in the Smartphone market, Apple and Google, are both actively pursuing personalization as a key part of their value proposition… but in dramatically different ways.
Apple acquired Siri in 2010 and have diligently worked to integrate the voice assistant deeper and deeper into their device. Siri has evolved over time to become smarter, more precise in its answers, and yes, even snarky at times in an attempt to provide a more personal feel to the feature. Apple's WDC announcements have always referenced an evolving, improving Siri and it's clear that the functionality is core to Apple's attempt to make the device more personal to the user.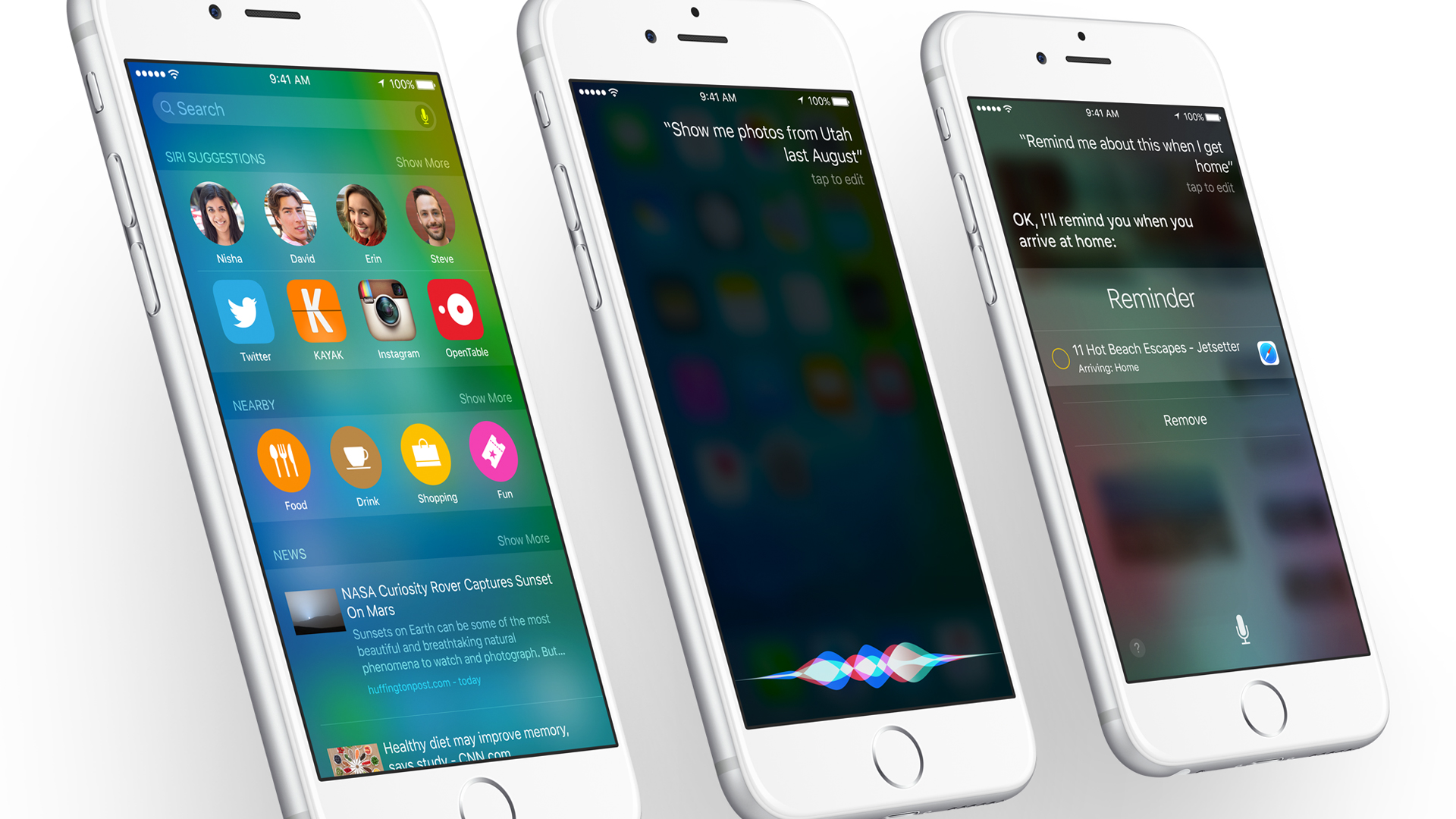 The latest update specifically targeting smarter Siri-driven personalization comes with iOS9, and features an evolution in Siri called "Intelligence". From Apple's site:
Siri features an all-new design in iOS 9, contextual reminders and new ways to search photos and videos. Proactive assistance presents the most relevant information without compromising users' privacy and suggests actions at a particular moment — even before you start typing — automatically suggesting apps to launch or people to contact based on usage patterns, and notifying you when you need to leave for appointments, taking into account traffic conditions. iOS 9 can even learn what you typically listen to in a certain location or at a particular time of day, so when you plug in headphones at the gym or hop in the car before work, it can automatically display playback controls for your preferred app. Typed search queries deliver more relevant results from more categories, including sports scores and schedules, videos and simple math calculations.
The subtle note about privacy is the item to pay attention to, because it's here that Apple and Google are pursuing fundamentally different paths to personalization. Apple's approach is about becoming contextually and passively smarter. Things the device knows by basic time, location and environment are used to make suggestions smarter. A small aspect of this can be seen through something called proximity notification, where a small icon will appear on the lock screen for Starbucks when the device detects that it's close to the coffee shop. This icon won't appear if you don't have the Starbucks app on the phone, so in effect Apple is making an educated guess that if you have the app and you're in the proximity of a Starbucks you may want to quickly open your Starbucks app. The iPhone isn't analyzing your text messages to see if you're going to meet up at a Starbucks later, it's using passive data like general location.
Google's approach is something called Google Now, described as "Just the right information and just the right time". It certainly does many of the same things Siri does, but it takes a more active approach by analyzing your data directly to provide the personalized recommendations. Google Now gains access to all of your services, including search, Gmail, calendar, photos, any apps and music you've installed on your device, social networks and even third party services that you've granted it access to. The result is that the personalization connects your devices to your life without your active participation… something that can mean deeper, richer experiences with less searching and investigation. If Google knows that you're meeting a friend with a peanut allergy for lunch, it takes that need into account before searching for a restaurant. Over time the "crowd sourcing" effect of data will also come into play, taking the personalized experiences of a group to provide smarter driving directions, booking times or environmental needs.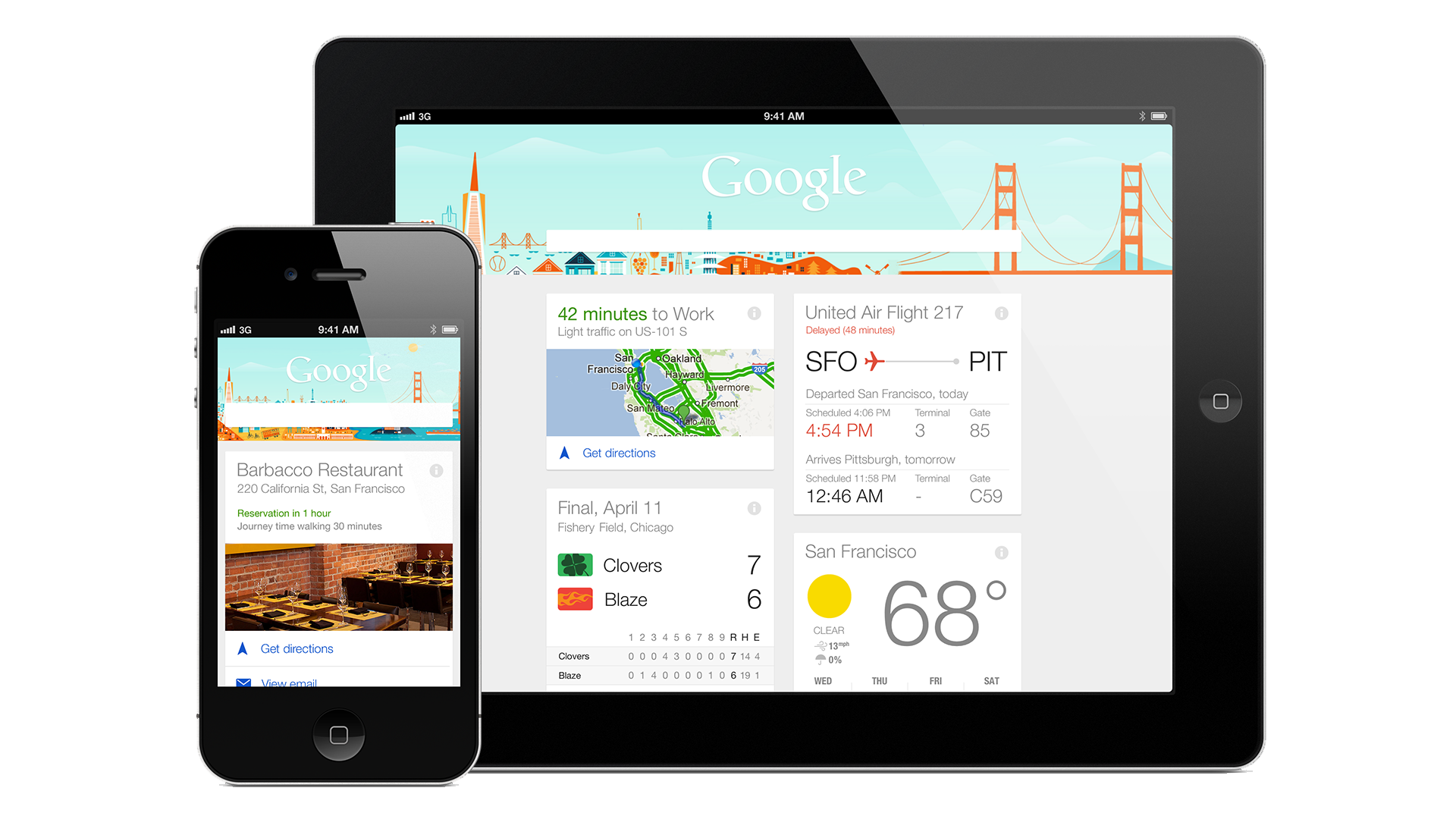 As NPR so succinctly pointed out, it's not terribly surprising that the two companies have landed where they have. Apple is in the business of selling devices and creating an ecosystem where they enable (and control) content. Google on the other hand values data about all else; Google's advertising revenue accounts for nearly 90% of its total sales. At the same time, Google's ad sales growth has been on a steady decline over the last few years which makes the need to enable smarter, more personal advertising at a higher premium critical to their long-term business. In this Google has a problem; how to increase personalized advertising without increasing mistrust about what Google is doing with your personal data at the same time. If Google's personalized services largely come from a trust from its users to put personal data into its system, then losing that trust not only hurts the service but could create a snowball effect that could rapidly destroy company value. Google has to step carefully while at the same time moving quickly… a difficult balance to achieve.
In the end, how you personally view the two approaches likely depends on your own feelings around how you weigh privacy against service, but there is little doubt that every experience you interact with will soon have some manner of personalization along that scale. Undoubtedly some companies will falter in their attempt to provide smarter, faster, better personalization… either by violating an invisible border of privacy or by missing the mark on providing truly useful services. While there have been some articles that propose people (particularly Millennials) no longer care about privacy and in a few years it won't matter what big companies know about you, that analysis is sketchy at best. While people opt in to share things they probably shouldn't on social media, they are still opting in to the service. It's unlikely that Instagram automatically posting photos without you would generate happy feelings from its user base.
Personalization is critical to the success of products, services and environments. We want devices that are more connected to our lives and we want to be surprised and delighted by unique experiences. But the method by which that personalization is offered is still highly volatile; as Apple and Google are showing us, there are deep philosophical devices on how personal experiences should become. Living through the trial and error as companies struggle to find their way will prove to be a fascinating -and certainly personal- experience itself.